Meditation
To achieve the purpose of life and the simplest and useful way to focus is to stay relaxed. Yoga Teacher training in Dharamsala emphasises on the need for mediation in each one's life. Here's why and how 20 minutes of meditation or Meditation can change our life.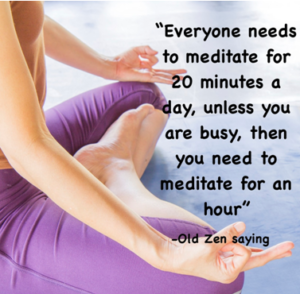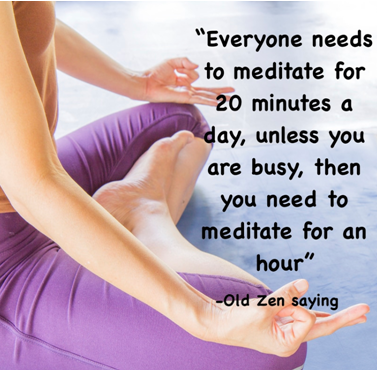 Meditation is a method of self-talk
Every human being that lives inside a quiet man whom we call conscience. Our conscience is always right and that perhaps it is said that we are part of God. It is acknowledged by all the great people that conscience is the voice of God, and it is independent of any particular religion.
The simple way to be happy is that we listen to your conscience, because our conscience is always right in every situation. 200 Hour Yoga Teacher Training Certification Programs and Yoga Teacher Training in India from Mahi Yoga teaches the right way to meditate to go deeper and encounter yourself.
Whenever something bad, so we're making some strange looks as though we have a saying that we do not do a bad job. It is our conscience that prevents us doing something bad or someone is hurt. And when we ignore our conscience is our own conscience is weak contact.
When we are going to do something bad for the second time, we feel his conscience again but this time he does not sound so strong because our contact your conscience has been weakened.As we tend to ignore their conscience is weak, however the contact with our own conscience, and a day will come when we do not hear her voice at all.
As contact with our own conscience is weak is the way we seem to be depressed and seem to find happiness in material goods. We are unable to solve the problems in the "stress" becomes our companion.
And in this case we have to add themselves back with their conscience and meditation or meditation is the best way.As we are close to hear his conscience so did not control our own lives and we do not recognize right from wrong. I do not control the situation, but the circumstances we ourselves controls. We seem to have it laziness, fear, stress, greed, anger, pride and envy make us the.
And Self Realization Meditation is a method to control himself, which makes our life easier andhappy. Concentration Meditation boosts our confidence and our approach to problems is changed. We solve problems, find creative ways to reduce the tension is easily.Yoga Teacher training in Dharamsala recognises the importance of meditation hence the course is embedded with this essential ingredient.
Meditation: Connect with all that is
It is believed that all the great people in our conscience is a wonderful power. We sometimes feel that maybe our conscience is a part of God or our conscience is attached only to God, he always does the right in every circumstance.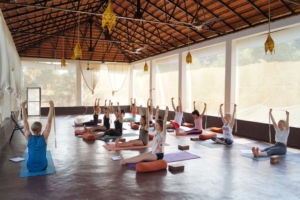 Swami Vivekananda has said -"You may not believe in God unless you do not believe in yourself."Before joining God to join us because his conscience would say, is that we have added to our conscience that wonderful divine power automatically added to your conscience and meditation connects us.
Daily meditation is when we seem to be consistently wonderful experience which can not be explained by words. You will learn a daily routine of practice of meditation as a part of Yoga Teacher training in Dharamsala which can bring in peace into your life. We seem to get answers to those questions which were still unresolved. It seems like we always have with us a force which will help us.
Recuperating Power of Meditation: Happiness Unlimited
To try to calm the mind and not give up and that is in need of attention is the goal.
Meditation is a natural state of mind which is far from our inner emptiness. It changes our lives so that we learn to be happy than to find happiness in material goods are. Every moment of our life is happy and we are currently learning to live.
When our mind is satisfied AND Concentration increases our problems which we have to find better ways to solve those problems and seems to be showing us the possibilities.
Mending Therapy: Meditation Can Cure Diseases
It is said that most diseases cause anxiety or stress (Stress) do. AND stress through meditation, we can create a positive mood and allow the positive energy enters our body, our body and our body becomes healthy.Yoga Teacher training in Dharamsala serves as an excellent platform to witness the healing power of meditation by your own self.
In research, it was revealed that Meditation and Healing Power of Meditation and beneficial in many diseases, including cancer, many diseases can be overcome because most diseases are caused by Stress or Anxiety and Stress or Tension remove Meditation does.
https://www.mahipoweryoga.com/wp-content/uploads/2016/11/EarthWindFire1.jpg
379
446
Yogi Mahi
https://www.mahipoweryoga.com/wp-content/uploads/2021/02/logo-300x95.jpg
Yogi Mahi
2016-11-03 11:14:18
2018-03-27 11:20:30
Meditation