Yoga has been a life-changing experience for many which have led to more and more people being keen on re-discovering their mental and physical health. The goodness of Yoga reflects in our routine whether it's personal or professional life. Quite contrary to the popular belief, the benefits of yoga are far more than physical well-being. The infinite benefits which Yoga offer has inclined people to reach new milestones in their journey.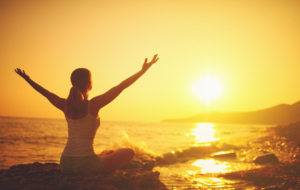 In their pursuit of physical, mental and spiritual well-being, people are taking resort to Yoga Teacher Training in India. As the name suggests, the training courses take you through the nuances of Yoga and make you eligible enough to conduct a Yoga class of your own. However, the training is not just for people who aspire to make a career in the field of Yoga; anyone who wishes to learn the advanced Yoga techniques and experience the transformation which is beyond physical limits can take resort to the training.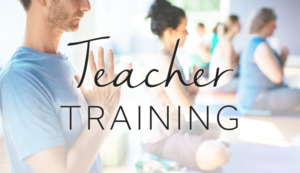 Whenever we think of venturing into something new, the feeling of excitement takes over our senses. But sadly that phase fades away soon and the feeling of anxiety, nervousness, and apprehensions get the better of us! As they say-'Anything worth having doesn't come easy; the Yoga Teacher's training is not a cake walk.
If you have decided to take this path, here are few tips which will help in surviving through the training:
Anything attached to a goal automatically helps in pushing the boundaries. If you are clear about the reason you want to pursue the training at first place, it will keep you motivated even during tough days. The goal of training is different for everyone. While for some it is their newly found passion, for others it is the prospective career.
For some, the course might be a journey of self-exploration. Keep yourself reminded of how badly you need to do this and trust us, there would be no looking back!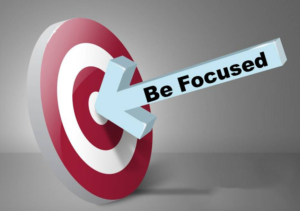 Collect as much information as possible
It's quite obvious to feel anxious about something you haven't experienced earlier. The fear of unknown might make you skeptical hence; it is quintessential to do some research on your own and get acquainted with the training course. You can go through the brochure, websites, various blogs and testimonials which will offer a fair view of the kind of experience you are going to have at the center. Talking to experienced people will boost your confidence. Do some primary preparations from your end like practicing the basic asanas and trying to improve your weak points.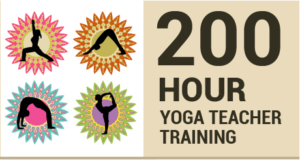 Self-acceptance is the key
The training course is a life-changing experience quite literally and hence; you are bound to come across moments and situations wherein you would discover new aspects of your physical, mental and spiritual being. Instead of getting perplexed, calm down and accept the situation as it is. The enlightenment is only going to work positively for you. It's normal to have fear and anxiety but accept it as a part of the process and keep moving ahead towards your goal.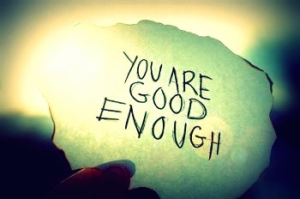 Since this is a 200 hour yoga teacher training certification programme, you need to qualify through certain examinations, not just physical but exams which test your intellect too. You need to understand that these tests are not to belittle someone but to assess the progress and understanding of the students. It helps the mentor in gauging your weak point.
He/she will guide you in that particular field to overcome your shortcomings. It's for your own improvement hence, never shy away from exams and results!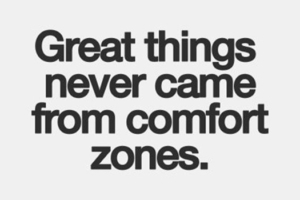 Get acquainted with fellow mates
Just like your first day of school/ college or workplace, the center will have all new faces. But this is a path you all have to tread together. Make new friends, exchange your experiences, talk about your fears and make it a fulfilling journey. Just like you even they are all alone and need a support system. It is the best time to create beautiful memories with your new friends.
If you haven't enrolled yourself in any training course and looking for that perfect start, Yoga Teacher's training in Dharamsala is one of the best options. The Mahi Yoga center at Dharamsala is the place to vouch for.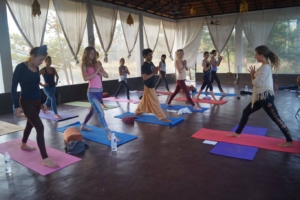 It offers a thorough training course in Yoga spread over the duration of 200 hours amidst exotic location. Comfortable accommodation, amazing tutors, tranquil surrounding and pleasant fellow mates are some of the major attractions of Mahi Yoga center to name a few. Enrol yourself and prepare for the experience of a lifetime!
Happy Learning!
https://www.mahipoweryoga.com/wp-content/uploads/2017/11/Image-2-2.jpg
461
800
Yogi Mahi
https://www.mahipoweryoga.com/wp-content/uploads/2021/02/logo-300x95.jpg
Yogi Mahi
2017-11-07 04:55:35
2018-03-27 07:05:44
If you aspire to reach new horizons of Yoga, here are few tips that will keep you motivated throughout the training!